I came across some really fun events happening very close to our Monterey bed and breakfast just a few weekends away on Friday June 1st, and Saturday, June 2nd. The "Wine Trolley" will pick up passengers Friday the 3rd at 11:00 am, a few blocks from here at the Portola Plaza, and take them on a memorable 5-hour tour of the fantastic local wineries!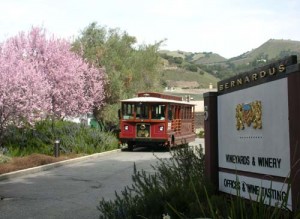 You will climb aboard "Hattie the Magnificent Trolley", and visit the best wineries in the area. Besides the fabulous vino, the scenery en route in Carmel Valley is magnificent! Cool and fun event!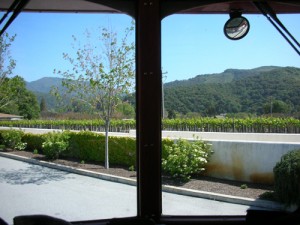 Next on the list, that same weekend, are the awesome Ghost Tours of Monterey! This 90-minute trolley tour (which also picks up at Portola Plaza) tells epic tales of the Old Town and times of romance, drama, and intrigue! Visit ancient burial grounds, the ghost in the garden (not our garden!), hauntings, hangings, and frequent ghostly sightings! For more info click on the links above or call (831) 624-1700.
We hope to see you soon at our bed and breakfast in Monterey!
Lawrence