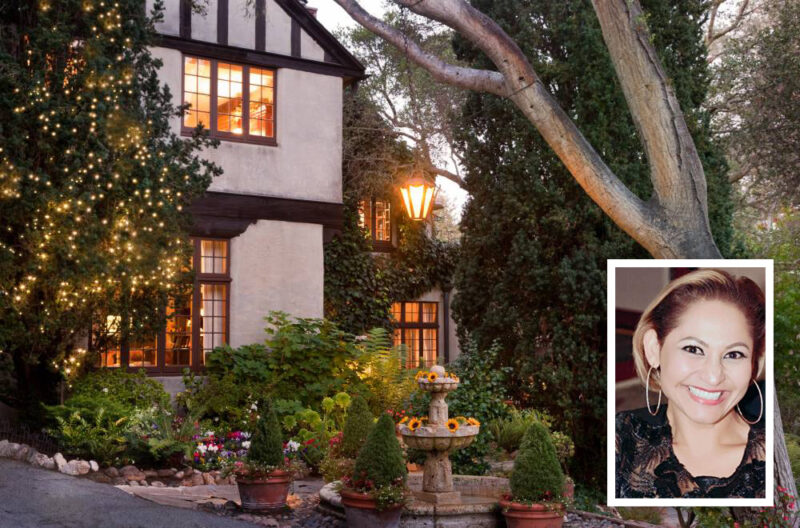 Wendy Dominquez was just 16 years old when she started working at the Old Monterey Inn. Her first job at the inn included cleaning rooms, chopping wood, and preparing all of the guest rooms' wood-burning fireplaces. As a teenager, she worked under Gene and Ann Swett, who had renovated the grand English Tudor and transformed it into a bed and breakfast in 1978.
While she was in college, Wendy continued to work summers at the inn, and over time, she would go on to work for all four owners of the property. At one point, one of the innkeepers fell sick and there was no one to work the front desk. Wendy volunteered to step in and quickly learned everything she could to become a successful innkeeper. Wendy's passion for her work and her love for the inn is palatable to this day. "I've been managing the Old Monterey Inn for eight years now," says Wendy, now 40. "And I'm still falling in love with being an innkeeper."
Wendy credits Gene and Ann Swett as her earliest role models for hospitality when she was just a teenager. "I learned from Ann how to carry myself, how to express myself clearly, and how to be present and help guests with their needs. From Gene, I learned how to have fun with it and not take it too seriously," says Wendy.
A balance of their combined perspectives along with Wendy's own observations over the years has informed the gracious hospitality that her guests receive at the inn.