If you are an October fest aficionado, you'll be thrilled that our Monterey Oktoberfest is on September 14th and 15th this year, so after your Oktoberfest celebration here at the Monterey County Fairgrounds, you can head north to San Francisco to enjoy another Oktoberfest celebration a few short weeks later.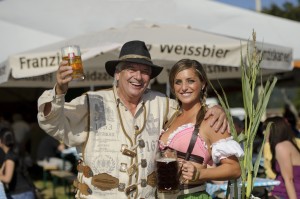 This traditional German party is a beer-aplenty, fun-loving, outdoor celebration of fall, good friends, good brews, and good times. This year's Monterey Bay Oktoberfest will feature the tunes of The Flying Dutchman, the renowned Bay Area band The Internationals, and Monterey's Naval Postgraduate School's brass band, the Del Monte Brass. Join the party, join the dancing, and join the fun!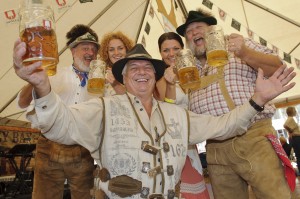 Here's another wonderful mixture: attend Monterey Bay Oktoberfest while staying at the Old Monterey Inn. The combination of Oktoberfest's rowdy garden party and the Old Monterey Inn's serene and breathtaking gardens will provide you with ample opportunity to enjoy the natural beauty that the Monterey Peninsula has to offer while giving you a taste of our cultural diversity and providing you with a relaxing haven a few miles away from the noise and frenzy of Oktoberfest.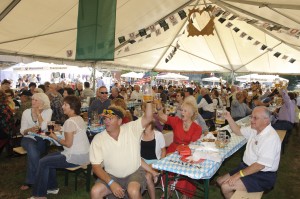 The Monterey community is devoted to improving the lives of others, so it is no surprise that even as you boogie on the Oktoberfest dance floor; you are helping improve our world. The Oktoberfest website details the cause it will support this year: "Thousands of children in the Philippines go without fresh water or a nutritious meal every single day, making learning and growth challenging. [In order to affect positive change in this region,] Monterey Bay Oktoberfest has partnered with the Monterey Rotary Club to build on the Rotary Club's current water and nutrition projects in the region and around the globe. By supporting Oktoberfest, you could help to build water wells and provide healthy, balanced meals for children at schools in the Philippines." What a cause! We'll drink to that!
We are so excited to welcome you to the Monterey Peninsula as you join the Oktoberfest festivities and indulge in the relaxation, luxury, and elegance of the Old Monterey Inn.
Photo Credit: Michael Troutman/www.dmtimaging.com