On April 10-13th, Pebble Beach has their annual "Food & Wine"!  Come to the Monterey Peninsula, and enjoy some of the best food and wine in a truly breathtaking setting.  The Opening Night Reception features more than 20 executive chefs and more than 200 wines for sampling.  Over the four days, there are more than 21 wine seminars for wine connoisseurs and amateurs alike!  Another true delight factor of this event is the cooking demonstrations where more than five chefs demonstrate their special skills and masterpiece dishes.  In the past, we've walked away with new techniques to use in our own kitchen.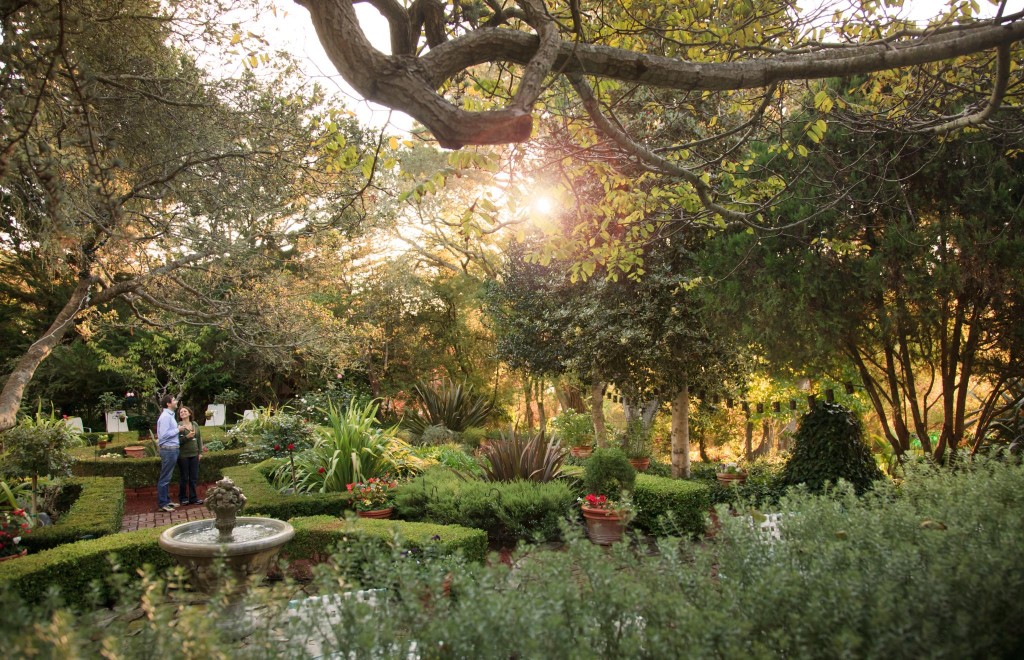 We enjoy this event because of, well, all of the food and wine!  And spending time on the stunning Pebble Beach golf course doesn't hurt, either!  Our Monterey bed and breakfast is located just 20 minutes from Pebble Beach, giving you easy access to Pebble Beach Food and Wine event and a change of scenery for your accommodations.
Imagine returning to our acre of lush, beautiful gardens after spending the day amid the manicured, clean lines of the Pebble Beach golf course—you'd be in two very stunning gardens in one day!  Each of our rooms is uniquely decorated, has its own fireplace, and comes with wine and hors d'oeuvres every afternoon (though you might be wined out) and a gourmet breakfast each morning.
We are looking forward to Pebble Beach Food and Wine, and we are especially excited to welcome you to Old Monterey Inn so that you can experience the class and cuisine of Pebble Beach, and the warmth and casual elegance of our Monterey lodging.