Our world famous Monterey Bay Aquarium is always thinking of different events to offer our visitors to the Monterey Peninsula in order for them to enjoy the wonders of our fabulous ocean habitat in cool and exciting ways! "Evenings by the Bay", offered every Saturday and Sunday night from 6:00 to 8:00 pm through September 1st is a great way to do just that! Included in the price of your regular priced admission ticket will be live music from Monterey Jazz Festival musicians, complimentary wine tasting by Estancia Winery, beer and wine for purchase, and special menus of appetizers and desserts.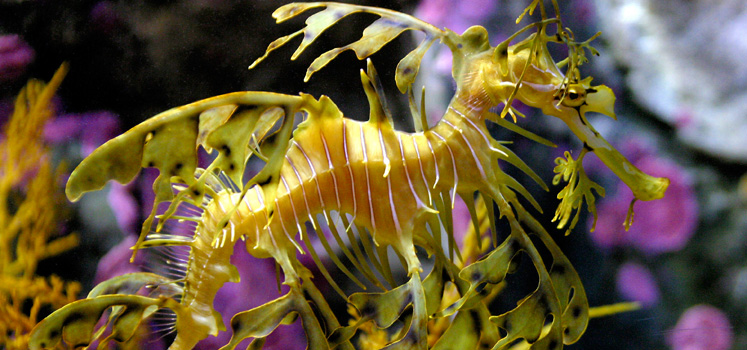 The exhibits at the Monterey Bay Aquarium are always worth the price of admission! This is the perfect chance to enjoy the aquarium after the crowds have gone for the day, all while sipping a glass of wine, enjoying appetizers, and listening to accomplished musicians perform! Check out all of the sea creatures in their natural habitat, some you can view for the last time! One of our guest favorite exhibits is closing September 2nd, so this could be your last chance to see the beautiful Sea Horse exhibit!
Our Monterey bed and breakfast always has VIP tickets for the aquarium available, and we are happy to help you plan for and enjoy these special weekend events!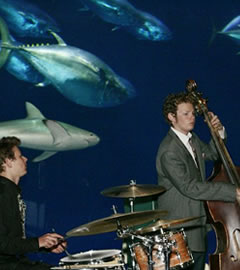 By Ying Sun