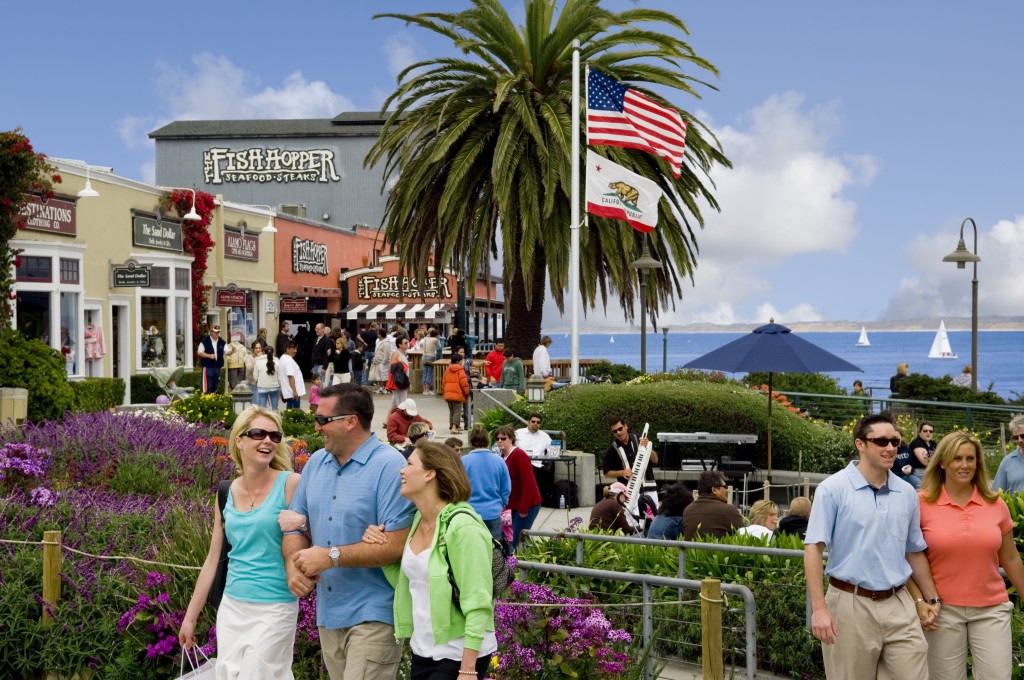 As Fall sets in across the States, we are enjoying a spectacular Indian summer here in Monterey. Our 1.25 acres of gardens at The Old Monterey Inn, a Monterey Bed and Breakfast, are steeped in fog in the early morning, and are then basked in the late morning and early afternoon sun. 
Start your day with a gourmet breakfast in our 1929 European style dining room and then enjoy a stroll along the Monterey Bay Coastal Bike Path. See personal sail boats dock amid the barks of sea lions and squawks of pelicans, cormorants, and blue herons. 
The world famous Cannery Row is a mile-and-a-half down the Bike Path. Steeped in literary history, Cannery Row harkens back to the time of John Steinbeck's former stomping grounds—even today, Ed Ricketts' ("Doc") house and laboratory still stand and are available for viewing. As Steinbeck described, "Cannery Row in Monterey in California is a poem, a stink, a grating noise, a quality of light, a tone, a habit, a nostalgia, a dream. Cannery Row is the gathered and scattered, tin and iron and rust and splintered wood, chipped pavement and weedy lots and junk heaps, sardine canneries of corrugated iron, honky tonks, restaurants […] and little crowded groceries, and laboratories[…]"  Discover Cannery Row today and return to the Old Monterey Inn at night—your own luxurious, historical getaway.
You might even discover that Cannery Row, or, as Steinbeck describes it, "the hour of the pearl—the interval between day and night when time stops and examines itself" provides you the unique opportunity to reflect on your own happiness and the beauty that surrounds you in Monterey, California and at our very own Monterey Luxury Lodging: Old Monterey Inn.