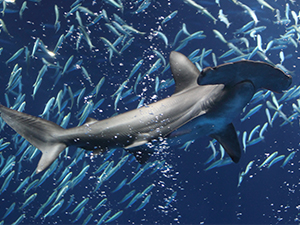 For the first three months of this year, the Monterey Bay Aquarium will be having a series of special events that will benefit its member card holders and fascinating exhibits for all. Last month, the Aquarium held members' night (Gray Whale edition). It is a special extension of the Aquarium's hours held exclusively for dedicated members of the world famousMonterey attraction. They are having another this month on the last Saturday and Sunday of February, but this one is for sharks! In addition they have a new behind-the-scenes tour of the Jellies. They show you the life cycle of these mysterious floating wisps and they even show you where they get the ones that are behind the glass! Some of our guests have stayed with us solely to attend these events and we are happy to accommodate them!
If you have already visited the aquarium and want a closer look at theMontereyBaywe also offer kayaking packages to our guests that allow a more natural visit to the kelp beds or theElkhornslough's sea otter reserve. Just let us know when you want to paddle away and we will take of the rest! For a more relaxing experience, try our Sunset beach bonfire package and you can observe the ocean from a safer distance as the twilight sun vanishes into its own oceanic reflection.
It always seems like there is not enough time when you are here in Monterey. So why not go all out and visit our Monterey bed and breakfast and the Monterey Bay Aquarium. The sheer number of adventure options can be overwhelming. Here at our award-winning bed and breakfast we can help you narrow it down. Our knowledgeable innkeepers are adept at planning day trips, local excursions, and meals that will fit your style of holiday. If you are coming to Monterey Peninsula and need help with an itinerary, call us at the Old Monterey Inn, we will be glad to help!