Get ready for an event of epic proportions as the California International Airshow (CIA), http://salinasairshow.com, comes to Salinas on September 27th and 28th starting off the fall season with a big roar! Established in 1981, this event has been showcasing aviation excellence for over 30 years, all while raising about $8 million for local charities!  Its main purpose is not only intended to entertain those that come to watch, but also meant to create memories of community involvement through showcasing local business venues and volunteer groups.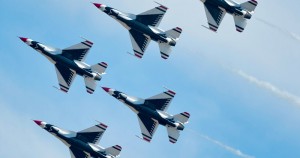 This event is packed full of surprises as it includes everything from fireworks, jet cars, monster trucks, and fire-breathing robots, to of course the top dogs of the sky. Entertainment from U.S. Air Force Thunderbirds, C-47 Normandy, Liberty Jump Team, Clay Lacy Lear Jet Aerobatics, Sean D. Tucker Oracle Challenger, the award-winning aerobatic pilot Melissa Pemberton, Vicky Benzing with Aerosports, World War II B-25 with Mitchell Bomber, Metal Mulisha with motocross experts, and of course the Monster Truck team including Kelvin Ramer's "Time Flys" along with"Wild Flower" driven by Rosalee Ramer.  With generous contributions from loyal sponsors and 12 months of planning, this event is sure to amaze all that attend.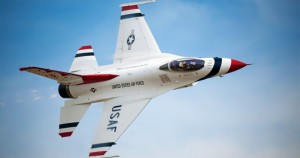 Doors open at 9:00 am, all ages are welcome, and parking tickets can be bought online. So what are you waiting for? Come help support our troops all while watching them soar through the sky.  If you're planning on attending both days, there are plenty of accommodations as well as transportation throughout the Salinas-Monterey Peninsula, but if you're looking for some peace and quiet after an eventful day among crowds and fireworks, then Old Monterey Inn may be the escape you're searching for. Tucked away on Martin Street in Downtown Monterey, centrally located to wonderful restaurants and tourist attractions. So make the most of your visit and don't be shy to stop by!