Upon hearing the devastating news that has occurred in Napa, we at Old Monterey Inn thought it would be appropriate to give travelers a little insight about earthquakes throughout our Pacific Coast in order to relieve those that are either visiting, or planning on visiting,
This earthquake, which affected the Napa region of our West Coast, thankfully did not result in any lives lost, however it did manage to wreak havoc in the beautiful Napa community. We feel for those whose lives and businesses were disrupted by the quake. We wish our friends and fellow innkeepers all the best, and we are confident that repairs will be made quickly. California is no stranger to earthquakes and is well prepared to respond to these natural disasters. Some hotels were severely damaged while others required only superficial repairs. Our friends at the Beasley House and Inn on Randolph (both had minor damage) never missed a beat, and even served breakfast on time; just hours after the quake!
Earthquakes of this magnitude and scale are normally quite rare and typically isolated to a specific area. In Monterey we were unaware of the Napa earthquake until we heard about it on the news. As a native Californian, I grew up with quakes and am not overly bothered by them, while tornados on the other hand scare the heck out me! My wife grew up in the Midwest and does not seem to be concerned about tornados; go figure.
The news reports seem to always show the worst damage. Most of of the Napa restaurants, wineries, shops and other establishments have already recovered and are open for business. If you are planning a trip to Napa, contact the Inn on Randolph or the Beasley House, they both will take great care of you. Oh, and tell them the Old Monterey Inn says "hi!"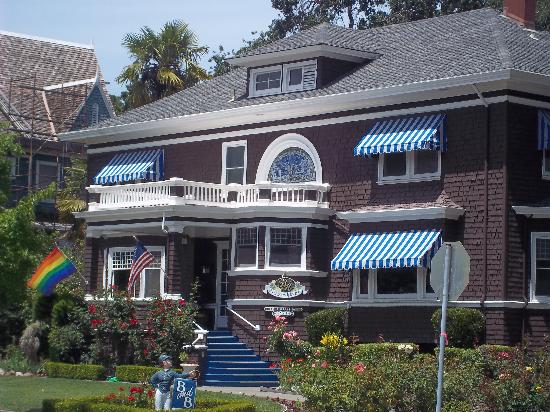 Beasley House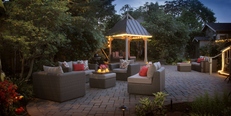 Inn on Randolph
Old Monterey Inn